Puff sleeves are in! Thank you Bridgerton
Fashion Trends
Puff sleeves are having a moment right now in fashion, and I think I may know why. Other than the beautiful romantic look, feminine volume at the shoulders providing a perfect hourglass silhouette, it is an iconic look of victorian-era clothing. If you've been following any trends in pop culture lately, there is a victorian-era show that everyone is watching right now, and it goes by the title 'Bridgerton'.
If you haven't heard of this show, it's basically a romance drama set in 19th century London, think Jane Austen with a modern twist, with elite families and formal events setting the stage for juicy drama and steamy sex scenes. You can find it on Netflix and the show is based on the historical romance novels in The Bridgerton Series by Julia Quinn.
This show has definitely led to some fashion trends, check out this article by the Today show highlighting outfits that are inspired by Bridgerton characters.
Just Google search puff sleeves and you'll see what I'm talking about!
I'm all about the puff sleeve trend, so I felt inspired to knit a sweater with puff sleeves for my daughter (start with a small size) and make one for myself. But first, let's dive into the history of puff sleeves.
The Unofficial History of the Puff Sleeve
Summarizing from this article, puff sleeves first emerged in the Renaissance but have gone in and out of popularity throughout many eras. It is considered a hyper feminine style that has either been the height of femininity or completely overkill depending on the time period. In 1830's the sleeve style was very popular reflecting the romantic movement (Victorian Era, see Bridgerton) then again in the 1980's with pop culture to blame, shows like 'Dynasty' and 'Dallas'.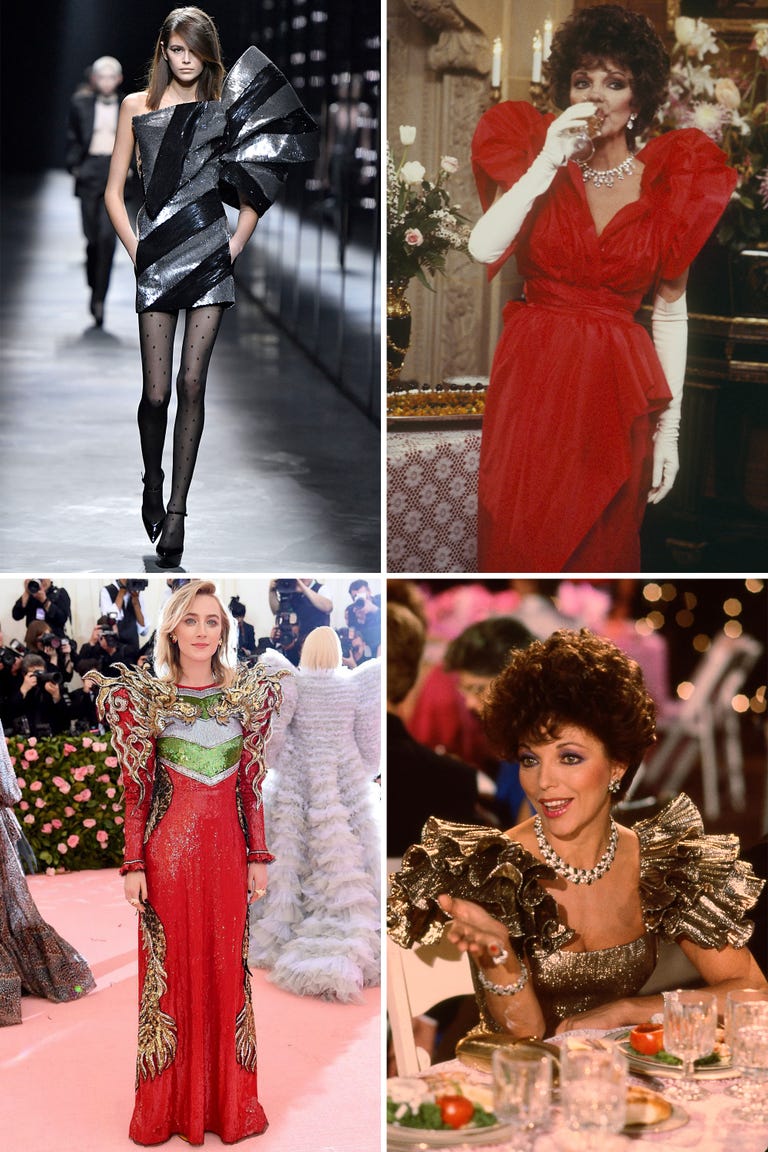 And they are back in style again! I've seen puff sleeve sweaters by fashion designers, like this one at Nordstrom, and this baby sweater at Gap. But wouldn't it be more fun to knit a sweater like this yourself?!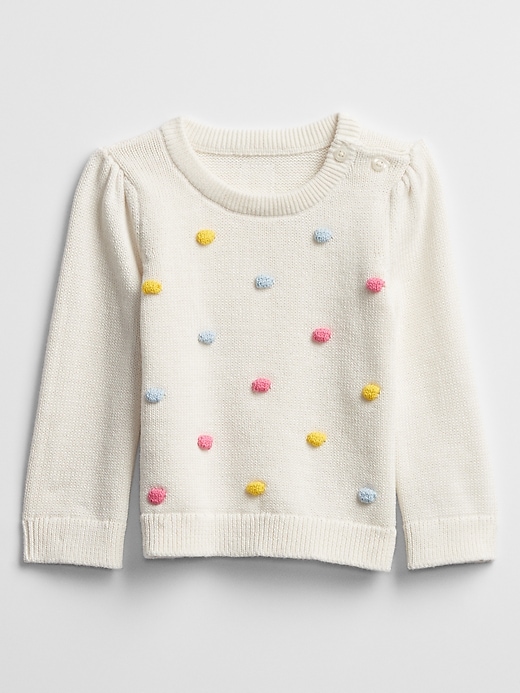 Existing Knitting Patterns
I did extensive research on puff sleeve sweaters and I found a few patterns on Ravelry. The ones that caught my eye were the Knitting for Olive Puff Tee, the Lawrenson Sweater by Lily Kate France, and the Charleston Tee by Ruth Garcia-Alcantud.
They all have a beautiful gathered shoulder with a subtle puff and simple but elegant design. These all are great adult sweater patterns, but I want a baby/toddler pattern for my daughter. My favorite children's sweaters were the Blue Bird sweater by Valerie Morris and the Summer Days cardigan by Elena Nodel.
But neither one were quite what I was looking for. Plus with my daughter's large head, I wanted a button closure along the neck somewhere so I could pull it over her head.
Enter My Pattern
Using the book
"Custom Knits: Unleash Your Inner Designer with Top-Down and Improvisational Techniques"
I took measurements, used my gauge and did some serious calculations to determine how to make Violet's puff sleeve sweater. I knew I wanted to do a top-down design, and all these puff sleeves have a standard set-in sleeve base. My personal addition is the split flap in the back that will allow me to sew in snap tape for a closure at the end!
It starts with a provisional cast-on for the back, then pick up a few of those stitches at the shoulder to start the front and then join at the under arms to knit in the round. The sleeves will be made with short rows to make the caps BUT I'll do lots of increases right away at the picked up stitches to create the gathered effect on the shoulder. Come back in to pick up the neck stitches to create the collar and then it's done!
See yarn and needle choice in my previous post where I confess all my current knitting projects.
I've got a great plan for this so I can't wait to see it come to life. I'll be doing the size 12-18 months for Violet then come back through and calculate other sizes. Let me know what you think in the comments below! How do you feel about puff sleeves? Any other suggestions for my construction plan?
Stay up to date on my progress and pattern releases by following me on instagram @RedFeatherKnits and make sure to subscribe to my blog!